Back in the days when I was cutting my teeth trying to figure out how to make money online, I purchased a lot of courses, videos and guides. To be honest, most of it was absolute cr*p! Made up PayPal and ClickBank statements, instructions bordering on the illegal… Not only was it confusing, it was downright frustrating.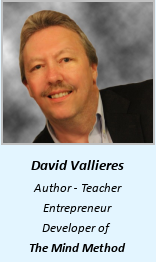 By chance, I happened to stumble upon two courses by American David Vallieres that changed the way I did everything. The first was "The Profit Loop System" that explained all about email marketing and the benefits of not only building a "list"but building relationships with your subscribers.  The second was "You Can Make A Living Online" and I had seen this described as "The Ultimate 'Make Money Online' Guide" – I eagerly purchased and was not disappointed!
The beauty of anything Vallieres puts out is that he painstakingly works the systems himself before producing the guide. Everything is from first-hand experience. He knows what works and what doesn't and leads you away from potential pitfalls. To be honest, the basis of everything I do online is still based on these two guides.
A few years back I was offered the chance to purchase resale rights to these two courses and it was probably the easiest decision I ever had to make!
I am pleased to offer both of these courses in the Kiosk2 store:
David Vallieres – Profit Loop System
David Vallieres – You Can Make Money Online
Do yourself a favour and take a look – both courses are complete and easy to implement and as relevant today as they were when they were released.
David Allen
(Unashamed Dave Vallieres Fanboy!)