We are super excited to tell you about our new software service. Tarqo allows you to track clicks, redirect links, split test and retarget, all within one powerful platform.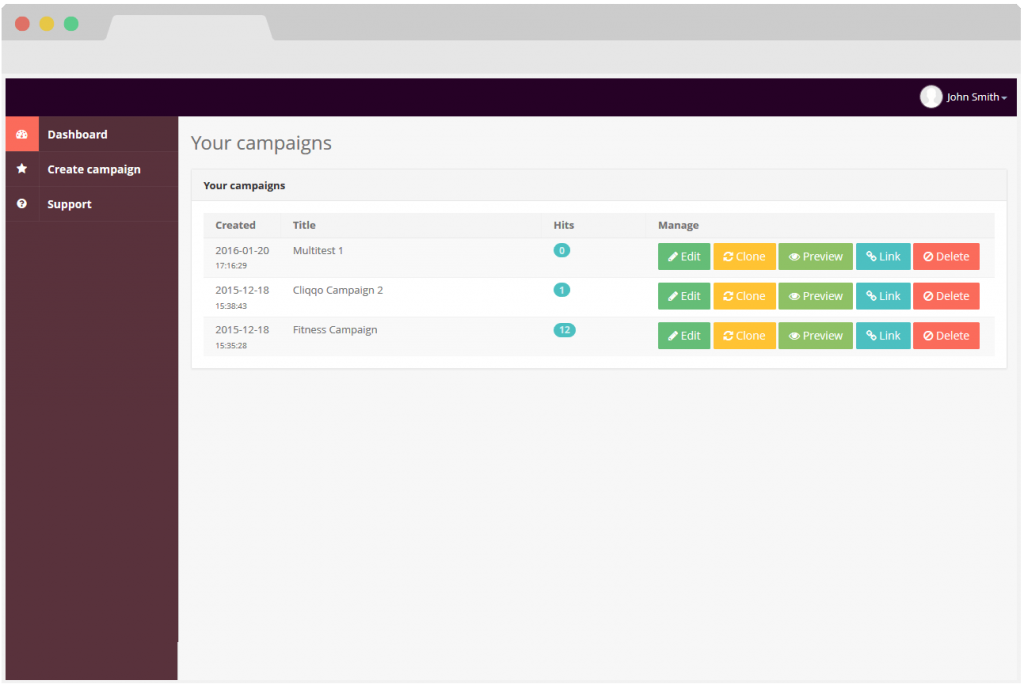 If you aren't tracking, you're flying blind
You need to see how many clicks your marketing messages get, so you can understand what your audience reacts well to, and act accordingly. Tarqo provides all the tracking you need to make the right decisions for your business.
If you aren't tracking, it's like a flying a plane with a blindfold on. Tarqo makes sure that isn't a problem, and you are always informed on how your marketing is performing.
Check out these powerful features inside Tarqo:
Cloud based: just log in and you are ready to get started.
Short URL masking: choose your own custom short URL to use for your link tracking.
Unlimited campaigns: no limit to how much traffic you can run, and how many campaigns in your account.
Split testing: activate our split testing feature and you can distribute traffic to different destinations, testing the results.
Retargeting: add your Facebook or other retargeting code to capture your audience before they go to the redirected URL.
Password protection: set up an optional password protection step to control who can access your link.
Detailed statistics: you can see how many unique clicks each link gets as well as geographic and other information.
Mobile responsive: works perfectly on all mobile devices as well as desktop.
Everything you need in one package.
No Setup. No Code. 100% Risk Free. Lifetime access only $17 for a limited time.